Ross School Travel Programs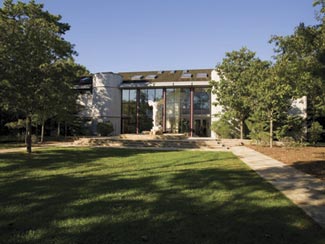 Ross School near New York, offers a Winter Intersession which is a three-week intensive program held between the winter and spring terms, usually in March. Students and teachers travel and work on group and individual projects in a wide variety of subjects. Students are exposed to in-depth study, new interests, possible academic and career paths, volunteerism and recreational pursuits.
Many of these special projects involve travel, both abroad and within the USA. For example, after Hurricane Katrina devastated the city of New Orleans the school organized a service trip to assist residents' recovery. This past year, Ross Intersession students traveled to Kenya to work with a boys' orphanage and a local Maasai tribe. They produced a multimedia project about the issues these groups face. On the Caribbean island of Dominica, another group planted grasses at a school cricket field to prevent erosion of the field. When they weren't tending to the field, students learned how to carve a calabash, a local gourd that when dried can be used as a water jug or utensil.