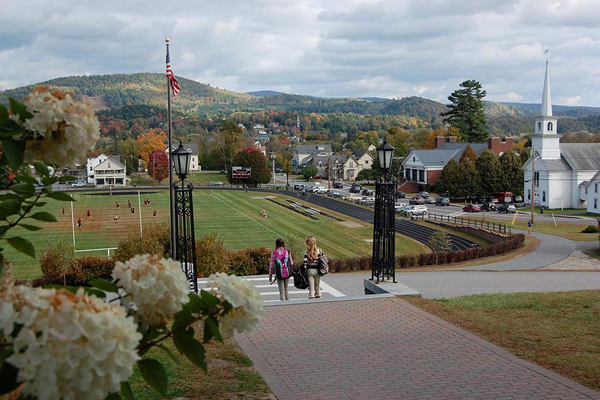 From Lyndon Institute:
Founded in 1867, Lyndon Institute is dedicated to providing a unique educational experience for our students that leads to a lifetime of learning and good citizenship. We are an independent and comprehensive high school for grades 9 – 12, offering a 150-course curriculum specializing in core and honors academics, fine and performing arts and technical and career programs. Our mission is to provide thoughtful and rigorous preparation for our students to reach their intellectual, creative and physical potential.

Our learning community is comprised of 570 students; 85% are day students from 20 area towns and villages and 15% are international boarding students from 21 countries. The main 130-acre campus hosts 34 buildings, including the Main Building, Alumni Gymnasium and 650-seat Alumni Auditorium, the Elliott Memorial Library, the John L. Norris, Jr. Center for the Arts, the Monahan Academic Commons, and six dormitories. The 300-acre Binney Woods forest, located on Burke Mountain, provides outdoor recreation and educational opportunities.
Find out more about Lyndon Institue here.