Homestay: Living with an American Family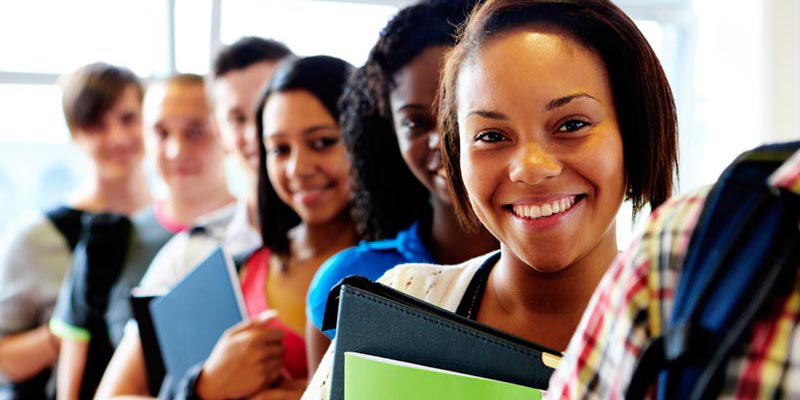 Each year, thousands of U.S. families open their homes and hearts to visitors from all over the world. In a homestay, students can observe, learn and experience a new lifestyle and culture, while practicing English skills in a family home. Universities, intensive English institutes, and international educational exchange organizations arrange most homestays.
Successful homestay experiences help ease homesickness for English language students. Students realize they have found a second family who loves and cares for them. Many praise their homestay experiences because of the opportunity it gives them to improve their English skills, be immersed in American culture and increase social skills in order to get along with people from all over the world.
Daily Living Experience
What makes homestays special is the daily experience of living with hosts who are eager to share their way of life. Hosts involve their guests in day-to-day activities and introduce the students to the host's relatives and neighbors. Hosts also include their international student guests in family functions, like summertime barbecues, holiday celebrations, and trips to local tourist attractions.
Usually, international visitors enjoy staying with families who have family members of similar ages or with similar interests. Ask the homestay coordinator if they offer orientation sessions for international visitors and their hosts before beginning the homestay.
Schools and homestay organizations can arrange short-term, semester or year-long stays. There are also programs in which students live in the dormitory or residence hall during the week and then spend weekends and holidays with their assigned families.
At the English Language Institute (ELI) at the University of Delaware, there are over 175 homestays in the program in Newark, Delaware. Many of the same families have offered homestays for numerous years, and have developed such close relationships with their guest students that they later travel to the students' home countries to attend their weddings, meet their families, and visit their "international grandchildren."
The University of Delaware also offers a "host family program" to those students who do not live in a homestay. More than 150 families adopt one or more students by becoming their American family. While students do not live in their host family's home, they are often invited to come for a meal, family activity or game night. The families provide transportation to their homes. This program is free.
There are five levels of meal plans in the University of Delaware homestays:
Traditional: All meals but lunches on school days are provided
Dinner-only provided
Breakfast-only provided
No Meals: The students prepare their own meals in the homestay kitchen. Homestay hosts take them to the grocery store every week
Adjusting to the Household
Homestays always require some adjustments. Most homestay owners will give the student a list of simple rules for living in their home. They will give expectations about meals, Internet usage, laundry, television viewing, keeping the bedroom and bathroom clean, and money matters.
For universities offering homestays, it's important to set standards for approving families who will participate in the program. For example, at the University of Delaware, all homestay families more than one mile from campus must provide transportation to and from class every day. Families must also provide students with furnished rooms with desks, a nice bed, clean linens, bureau, closet and good lighting. Owners are expected to make the students feel welcome in the home.
The homestay coordinator carefully screens homestay owner applicants to make sure they have a desire and passion for hospitality and an interest in other cultures. Annual meetings, phone calls, and emails keep the hosts up to date in order to maintain high standards of operation within the homestays.
Unfortunately, not all homestay matches are perfect. Occasionally, problems arise that cannot be solved. In these cases, the student can ask for another homestay or explore other housing options. The homestay coordinator works closely with the student to make sure that their next homestay will be a good match for them.
Benefitting from Your Homestay
If you choose to live in a homestay, your host family will be interested in your country and family. They also enjoy celebrating your country's traditions as well, such as the Chinese New Year. Bring photographs of your town, school, friends and family. If you wish, also bring small gifts that are typical of your country.
There is no better way to gain special insight into U.S. culture, while simultaneously improving English language skills, than by participating in a homestay. It's not only important to get the high scores in English testing, but to also learn how to get along with people from all over the world.
Homestays provide students with a well-rounded education and great social skills. These attributes will put you on the top of the list for employment when you return to your home country! If you are willing to learn and have an attitude of openness and flexibility, you will have one of the most exciting and rewarding experiences living in the USA.
University of Delaware English Language Institute
At the University of Delaware English Language Institute (ELI), there are over 200 homestays in the program. Many of these homestay hosts have been housing students for numerous years. We often hear that hosts have developed such close relationships with their students that they later decide to travel to the students' home countries to meet their families, attend their weddings, and visit their "international grandchildren."
Stacey Leonard (homestaydelaware@gmail.com) is Homestay Director for the English Language Institute at the University of Delaware (www.udel.edu/eli).