Georgetown University EFL
English as a Foreign Language
Fast Facts
School Size

Medium

Cost of Attendance

$15,000—$20,000 Year

Affiliation

Private

Type of School

University

Student Body Gender

Co-ed

Religious Affiliation

Catholic

Scholarships for International Students

No

Conditional Admission Available

No

Top Programs

Business English, Bridge Programs, English for Professionals

Setting

City

Accreditation and Certification

CEA, EnglishUSA Member, UCIEP Member

Type of Housing

Residence Hall, Homestay, Apartment

Social Media
The mission of the English as a Foreign Language Program at Georgetown University is to provide quality language instruction and cultural orientation to students who need English for their academic, professional, and personal needs. The program meets the needs of these students with different language backgrounds and learning styles by helping them acquire:
the ability to use English fluently and accurately in speaking, listening, reading, and writing;
the ability to communicate in culturally appropriate ways; and
an awareness of the distinctive qualities of U.S. culture in comparison with their own and other students' cultures.
Semester and Summer Intensive Program Sessions Offered
Integrated and balanced classroom instruction at six levels, basic to academic bridge.
State-of-the art language and computer laboratories.
Small classes allowing attention to individual learning styles and needs.
Electives for special interests in business, academics, current events, and popular culture.
Orientation components including:

TOEFL study course
Guest lecture series
Pronunciation workshops and tutorials
University Application Program
Access D.C. Activities program
Brown bag orientation sessions

Field work in the Washington, D.C. area.
Special Sections for Advanced English for Academic Purposes and Advanced English for Professional Purposes.
Special Programs and Short Courses Offered
Certificate Program in Business Administration and Professional English
Winter Four-Week American Language and Culture Program
Summer Three-Week American Conversational English Program
Program Location
Georgetown University is dedicated to excellence in education within an international and inter-cultural environment. The oldest Catholic university in the U.S., Georgetown has been a center of higher education for over 200 years. This distinguished educational tradition continues today among its 12,000 students, more than 1,000 of whom come from foreign countries. Located in the U.S. capital, Washington, D.C., Georgetown offers a rich educational, historical and cultural environment.
Program Faculty
The Georgetown EFL faculty members combine graduate degrees in TESOL with many years of teaching experience both in the United States and abroad. Teachers use varied teaching methods and up-to-date technology to guide students toward both fluency and accuracy in English.
Admission Requirements
Applicants must have satisfactorily completed a secondary school education and must be at least 17 years old.
Admissions Procedures
Submission of a completed application, including a $200 tuition deposit and a non-refundable $50 application fee by the appropriate deadline.
Proof of secondary or university education.
Evidence of financial support for students requesting an I-20 form.
Copy of passport and passport-size photo
Admission to the English as a Foreign Language programs does not constitute admission to any other program of Georgetown University, and students should not anticipate admission to the University upon completion of an EFL session.
Student Services
Housing: Limited dormitory housing on campus. Assistance locating off-campus rooms and apartments.
Transportation: Free shuttle bus service to and from nearby subway
Meals: Weekly meal plans plus university cafeteria and restaurants in the Leavey Student Center
Health Insurance: Automatic enrollment in a low-cost health insurance policy.
Yates Field House: Student recreation center with indoor facilities for swimming, tennis, basketball, volleyball, badminton, table tennis, hand ball, racquetball and squash. There are also indoor and outdoor jogging tracks, weight machines, lockers, and saunas.
The Leavey Center: Campus social center which includes a book shop, restaurants, a cafeteria, fast-food services, and student-managed grocery store as well as lounges, automated banking machines, and a hotel.
Academic Year Schedule
Please visit the web site of Georgetown University English as a Foreign Language for schedules and application deadlines.
Fall Semester Intensive English Program
Late August - mid-December
Spring Semester Intensive English Program
Early January - early May
Winter 4-Week American Language & Culture Program
Early January - early February
Summer Programs
8-Week Intensive English Program
End of May - late July
3-Week American Conversational English Program
Late July - mid-August
The CLED Intensive English Program at Georgetown University is accredited by the Commission on English Language Program Accreditation (CEA) and agrees to uphold the CEA Standards for English Language Programs and Institutions.
Georgetown University is an Equal Employment Opportunity/Affirmative Action institution in employment and admissions.
Georgetown University EFL
English as a Foreign Language

School of Continuing Studies
640 Massachusetts Ave., N.W.
Washington DC 20001
P: 202.687.5978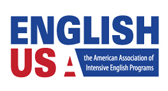 For more information:
Georgetown University EFL
English as a Foreign Language