Yale University Summer Intensive English
Summer University Preparation for High School Students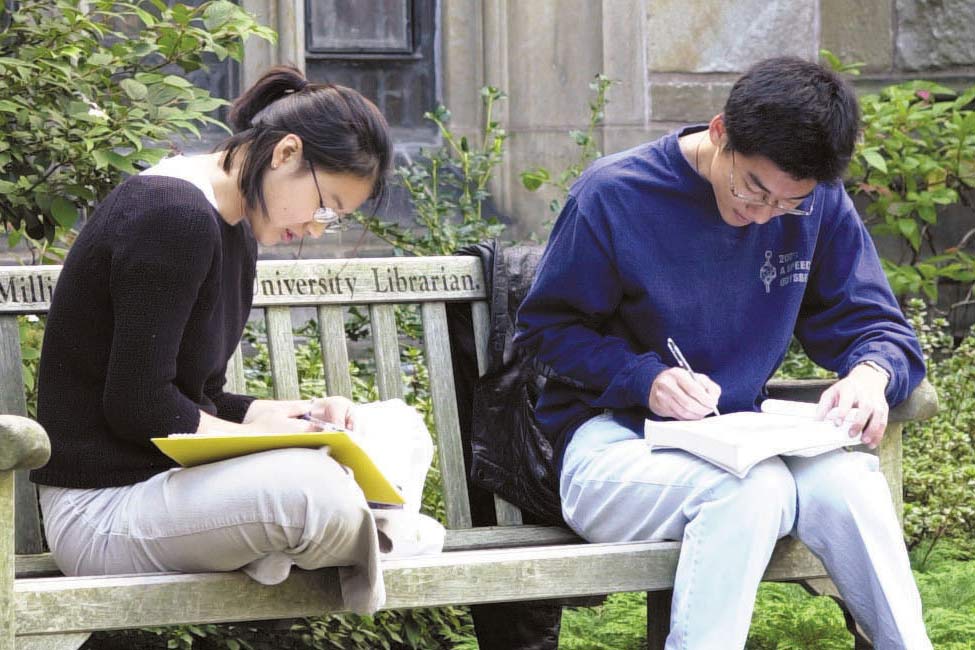 Fast Facts
School Size

Medium

Cost of Attendance

$1,000—$5,000 Session

Affiliation

Private

Type of School

University/Intensive English Program

Student Body Gender

Co-ed

Religious Affiliation

No Affiliation

Scholarships for International Students

No

Conditional Admission Available

No

Top Programs

English Language (ESL), TOEFL and Test Preparation, University Prep

Setting

City

Type of Housing

Residence Hall

Social Media
Study English in Yale's English Language Institute: a unique experience within a tradition of academic excellence
The mission of Yale Summer Session is to nurture and inspire intellectual growth in a community of summer scholars that promotes Yale's tradition of academic excellence. Summer students share ideas, interests, talents, and cultures, thereby celebrating their unique contributions and learning from each other.
Yale's Program
Yale University, known for its outstanding undergraduate teaching, its commitment to research and learning, its contributions to the cultural and political life of the United States and the world, also offers outstanding summer courses for students from around the globe. A strength in the summer has been in the area of language teaching and learning, a tradition carried on by the English Language Institute.
Our 6-week intensive English courses and 3-week University Preparation program are designed for serious students of university age (or older) and for a limited number of highly qualified high school students. The courses focus on both oral and written communication skills and offer specialized afternoon courses in areas such as fiction writing and poetry workshops, a video production workshop, a class exploring current controversies in biomedical science, and a course that explores the community of New Haven and beyond.
Living at Yale
Students live on campus in one of Yale's twelve residential colleges (Yale's term for dormitories) with undergraduates from Yale or other universities in the US and with other international students. Through the colleges and an activities director students are offered a wide variety of activities, ranging from trips to a Broadway show, a New York baseball game, a museum and shopping trip to New York City, a trip to Boston, local trips within Connecticut to Mystic Seaport and to the Connecticut shore. Each summer our students also visit the United Nations where students meet in small groups with the UN ambassador or a mission representative from their home country's mission. On campus there are study breaks, summer concerts, theater performances, intramural sports, and guest lecturers.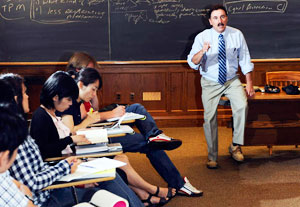 Living in New Haven
Yale is located in New Haven, a lively urban center situated between Boston and New York. As former Yale President Richard Levin has observed: "New Haven is a great city: rich in architecture, music, theater, museums, restaurants, and parks…large enough to be interesting, small enough to be friendly." Among its buildings are examples from such architectural masters as Frank Gehry, Cesar Pelli, Marcel Breuer, and Louis Kahn.
New Haven also hosts several summer festivals, and free jazz concerts are offered on the New Haven Green.
Highlights of Yale's Programs
Six-week intensive English language courses
Three week University Preparation program for International high school students
Small classes, average size 10-12
On-campus housing in one of Yale's historic residential colleges
Access to Yale's high-speed internet connection; computer clusters
Full athletic facilities and membership in Yale's Payne Whitney Gymnasium, the world's second largest indoor recreational facility
Access to the Yale University library system and Yale's museums and galleries including the Yale Center for British Art and the Peabody Museum of Natural History
ELI 3 week program 2016: July 18 – August 5, 2016
ELI 6 week program 2016: June 27 - August 5, 2016
See Yale ELI website for detailed cost of attendance breakdowns.
Yale University Summer Intensive English
Summer University Preparation for High School Students

U.S. Mail: P.O. Box 208355
New Haven CT 06520-8355
P: 203-432-2430
For more information:
Yale University Summer Intensive English
Summer University Preparation for High School Students