IELTS (International English Language Testing System)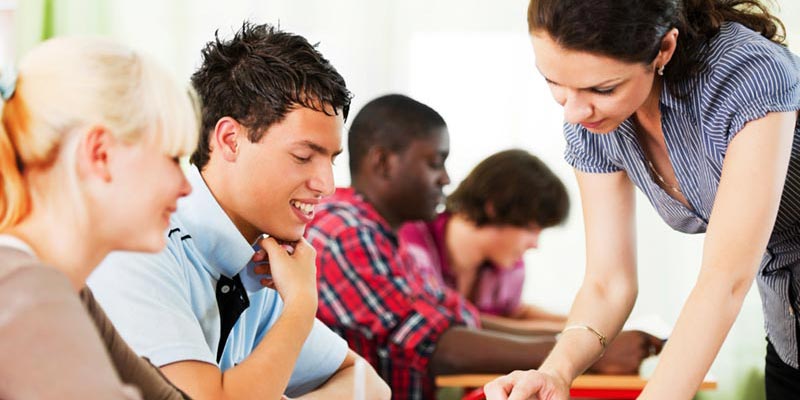 Want to study in the USA?

You can with IELTS!
IELTS - the International English Language Testing System is the world's most popular high-stakes English language proficiency test for higher education and global migration. Each year, hundreds of thousands of U.S.-bound students register to take IELTS in order to apply to colleges and universities [and boarding schools] across the United States.
IELTS opens doors to international education and work abroad. IELTS scores are accepted by over 10,000 organizations worldwide, including universities, employers, immigration authorities and professional bodies.
Last year more than 2.9 million IELTS tests were taken in over 140 countries. Search where you can take an IELTS test at www.takeielts.org
IELTS Offers:
• Worldwide availability with more than 1,100 testing locations in over 140 countries.
Test dates up to 4 times per month
• Testing in less than 3 hours
• Results to be sent to up to five5 institutions or organizations free of charge
•Choice of more than 3,000 U.S. institutions and programs to apply to, including all the Ivy League schools
• IELTS Academic is designed for test takers wishing to study at undergraduate and postgraduate levels and for those seeking professional registration. It includes a face-to-face speaking test with a certified IELTS examiner—the nearest you can get to a real-life conversation with your teachers at your chosen school.
What can I do now?
Most importantly, you need to plan: you will need to think about when you need to take IELTS, and then decide how much preparation will be necessary. We recommend English language courses of all types to help you improve your level of English as much as possible. But every English test has a specific format and it is advisable to review the format of the test, the timings of each section, and practice as much as possible, in addition to taking an IELTS preparation course.
British Council, a proud co-owner of IELTS, can help you by providing the following preparation materials at http://takeielts.org/prepare:
FREE! Practice tests, to help you assess your approximate English level, and decide how much you need to study
FREE! Practice activities with video and audio
Information on practice books and other study materials
Tips and ideas to help you on test day
Visit http: takeielts.org/usa now and plan for your future!
The keys to planning to study in the USA
From the moment you decide to study in the USA, you will be faced with numerous choices. First, take the time to ask yourself each of the key questions below. Here is a simple, step-by-step checklist that will help you to plan your personal journey.
What?
What do you wish to study? Have you considered all options, such as liberal arts, sciences, business, engineering, or a specific trade or technical area? Determining your major or field of study is a good way to start identifying potential institutions.
Where?
Have you also considered the location of the institution and what this area offers? What do you expect from your choice of education institution?
Size?
What is your preferred campus environment? Would you prefer an institution with tens of thousands of students, sometimes on a single campus? Or are you more content with a smaller institution that has fewer than 1,000 students? Choose the campus environment which feels most comfortable to you.
Cost?
What is the total annual cost for attending the institution of your choice? Have you considered all expenses, including tuition, accommodation, living expenses, books, and other personal fees and costs? Do you need financial assistance to study in the USA and, if so, have you considered those institutions that can offer scholarships or financial aid specifically for international students?
Remember that although the choice may seem difficult, by considering each factor carefully you will reach a good decision that can have a positive impact on the next few years of your life.
By IELTS
Tips and Quotes
The IELTS Speaking Test: Tips for Success!
Unlike most other tests for admission to higher education, IELTS test takers are interviewed in person by an examiner trained to put you at ease. Here are some tips for success in your IELTS Speaking Test:
1. Avoid short Yes / No answers. Expand your replies.
2. Make sure you speak confidently and clearly. This will make your responses easier to understand and comprehend.
3. Use a variety of words to express opinion e.g. In my opinion, ,… I think … I feel ….
4. Do not memorize an answer. The questions change, and you will find it difficult to answer naturally and fluently.
5. You are marked on pronunciation. One thing which can help is correct intonation. Try not to be too monotonous.
6. Don't be scared to ask the examiner to repeat the question. You can say, "Could you repeat the question, please?"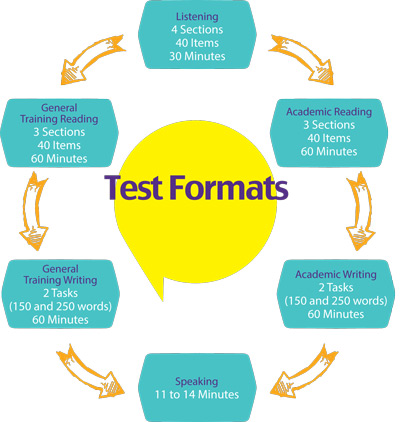 Learn more about preparing to study at a U.S. boarding school here.